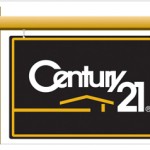 A Century 21 Broker listed an office building exclusively for $1,650,000. Within 2-3 weeks of placing it on ICIWorld he received about 20 calls. He ended up selling it to a principal who had seen it on ICIWorld. Total commission was approximately $45,000. Some of these other buyers he is now working with.
He has had about six deals resulting from connections both directly and indirectly as a result of ICIWorld. He has sold a restaurant business, a triplex, he has leased half an office building over 6,500 sq. ft., for example and several more.
He says it is the easiest and most efficient method for both brokers and potential clients to find suitable investments for their clients. It certainly complements what is on his real estate board and fits together working side by side with his real estate board.